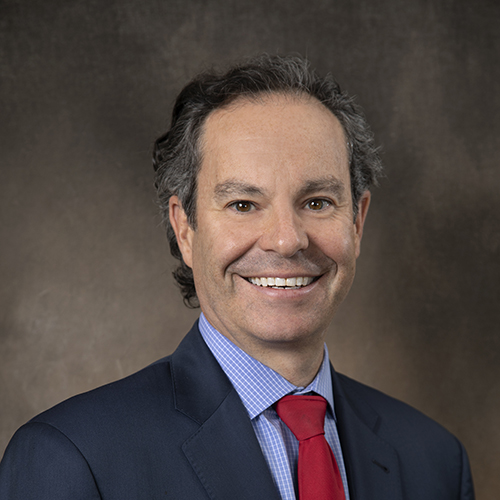 Kevin is a founding partner of McMickle, Kurey & Branch, LLP. He was born January 19th in Waynesboro, Virginia. He graduated cum laude with a Bachelor of Science degree from Radford University in 1995 and he received his Juris Doctor from Wake Forest University in 1999.  He is admitted to practice law in North Carolina and Georgia and is an active member of both the North Carolina State Bar and the State Bar of Georgia.
Kevin began his career with Baucom, Claytor, Benton, Morgan & Wood, P.C. in Charlotte, North Carolina.  In that practice, he represented clients in the areas of employment law, premises liability, products liability, auto liability, insurance coverage, construction and eminent domain. In 2001 he was recruited to join the law firm of Dennis, Corry & Porter, LLP. Kevin made partner with Dennis, Corry in 2005 and he practiced with that firm for close to a decade.
Kevin's practice focuses on representing clients such as motor carriers, transportation intermediaries, insurance companies, property owners/managers, developers, construction companies, manufacturers, suppliers and businesses in litigation matters.  He regularly handles cases involving wrongful death, catastrophic injury, insurance coverage, cargo, construction, employment, products liability, premises liability and commercial business disputes throughout the United States.  Kevin routinely handles jury trials in federal and state courts.
In addition to his litigation practice, Kevin assists transportation entities and businesses with regulatory compliance and other commercial matters.  This includes drafting and negotiating contracts, handling collections claims and similar business matters.  As part of his insurance coverage practice, Kevin regularly works with insurance clients in the drafting of coverage forms.
Kevin is active in industry groups and organizations related to his practice.  He served on the Executive Board of the Southern Motor Carrier's – Loss Prevention Conference.  He also served as Chair of the Advanced Seminar Committee for the Trucking Industry Defense Association.  He is currently a member of the Transportation Industry Defense Association, Transportation Lawyers Association, Conference of Freight Counsel, Claim Litigation Management Alliance, Georgia Defense Lawyers Association, Georgia Motor Trucking Association and the Defense Research Institute.
Kevin resides in Milton, Georgia with his wife Merideth and sons Shaw & James Edward (Jeb).  He enjoys running, fly fishing and other outdoor activities, which includes spending time at his farm in Lax, Georgia.  He attends Alpharetta First United Methodist Church and is the past Chair of the Trustees Committee for that church.
Bar Admission:
• Georgia
• North Carolina
Court Admission:
• U.S. Court of Appeals, 4th Circuit
• U.S. District Court Northern District of Georgia
• U.S. District Court Middle District of Georgia
• U.S. District Court Eastern District of North Carolina
• U.S. District Court Western District of North Carolina
• North Carolina Business Court
• Georgia Supreme Court
• Georgia Court of Appeals
• U.S. Court of Appeals, 2nd Circuit
• U.S. Court of Appeals, 4th Circuit
• U.S. Court of Appeals, 11th Circuit
Education:
• Radford University BS 1995
• Wake Forest University School of Law JD 1999
Published Cases:
• PN Express, Inc. v. Zegel, 304 Ga. App. 672 (2010).
• Register v. Occidental Fire and Casualty Company of North Carolina, 2010 U.S. Dist. LEXIS 145791 (2010).
• Corrugated Replacements, Inc. v. Johnson, 340 Ga. App. (2017)
Publications and Speaking Engagements:
• Georgia Tort Law Manual – 2011 to Present
• Non-Trucking Liability Coverage State-by-State Checklist – 2008 to Present
• Freight Claim and Cargo Litigation Handling – LPC Seminar Atlanta, Georgia
• Understanding Transportation and Logistics Law – LPC Seminar Atlanta, Georgia
• Understanding Intermodal and TOFC Liability Issues – LPC Seminar Atlanta, Georgia
• Cargo Claim Liability & Insurance – CIC Truckers II Seminar Denver, Colorado
• Recoverable Damages for Cargo Claims – LPC Seminar Atlanta, Georgia
• Understanding Extra-Contractual and Tort Liability for Commercial Auto Insurers, Brokers and Producing Agents – SCIC Seminar Long Beach, California
• The MCS-90 Endorsement: Its Purpose and Recent Interpretations – CIC Truckers Seminar, Omaha, Nebraska.
• Cargo Packaging Liability – SMC Seminar Atlanta, Georgia
• Temperature Controlled Cargo Liability – SMC Seminar Atlanta, Georgia
• Restatement of Torts § 314A Claims Against Motor Carrier Insurers – ICLE Tractor-Trailer Collision Seminar Atlanta, Georgia
• Handling Excessive Towing Bills and Other Cargo Loss Mitigation – TIDA Skills Seminar Cleveland, Ohio
• Cargo Claim Legal Update – SMC Seminar Atlanta, Georgia
• Supply Chain Liability Claims – ICLE Truck Wreck Cases Seminar Atlanta, Georgia
• Motor Carrier Liability – Motor Carrier Insurance Education Foundation Annual Seminar Orlando, Florida