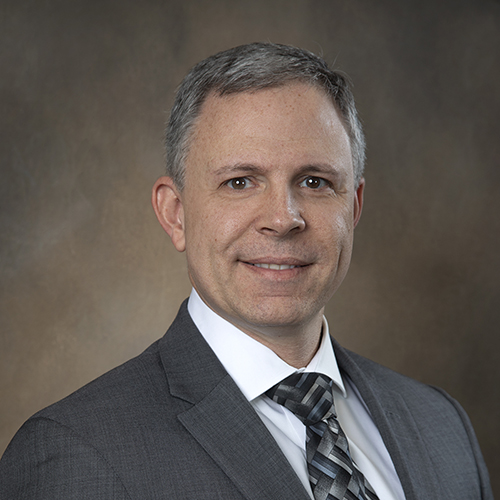 Michael P. Johnson is a partner of McMickle, Kurey & Branch, LLP., and one of the original attorneys of the firm. Michael graduated magna cum laude with a Bachelor of Science degree from Georgia Southern University in 1998. He then attended Georgia State University School of Law, where he served as Associate Editor of the Georgia State Law Review. He received a Juris Doctor, cum laude in 2002. He was admitted to the State Bar of Georgia in 2002, and the State Bar of North Carolina in 2003.
Michael previously clerked for the Georgia Court of Appeals and practiced in a large regional firm, gaining insight from seasoned judges and lawyers. Michael previously served in the United States Marine Corps, where he learned the importance of perseverance, ingenuity, and accountability. He incorporates those experiences into his practice every day. He maintains a tireless and deep dedication to his clients, all of whom have his personal cell phone number.
Michael's clients include Fortune 100 companies, individuals, and insurers as both plaintiffs and defendants in a wide variety of litigation and appellate matters in state and federal courts.
Michael's clients in the transportation industry include motor carriers, shippers, and transportation intermediaries involved in contractual, regulatory, insurance, and tort-related disputes. Outside of the transportation industry, he has successfully defended and prosecuted multi-million dollar claims for individuals and corporate clients in personal injury claims, complex business disputes, and construction cases. Michael's extensive experience in resolving matters through negotiations, mediations, and trials has given him the insight to tailor aggressive, yet cost-efficient, legal strategies to fit each client's particular goals.
In his free time, Michael enjoys spending time with his family, fitness training, woodworking, metalworking, and competing in long-range rifle matches. He also participates in various charitable activities with organizations such as Susan G. Komen.
Bar Admission:
• Georgia
• North Carolina
Court Admission:
• Supreme Court of Georgia
• Georgia Court of Appeals
• U.S. District Court Northern District of Georgia
• U.S. District Court Middle District of Georgia
• U.S. District Court Southern District of Georgia
• U.S. District Court of Eastern District of North Carolina
• U.S. District Court Middle District of North Carolina
• U.S. District Court Western District of North Carolina
Education:
• Georgia Southern University, B.S. magna cum laude
• Georgia State University College of Law, J.D. cum laude
Published Cases:
• Shamblin v. Corp. of Presiding Bishop of the Church of Jesus Christ of Latter Day Saints, 352 Ga. App. 870 (2019)
• Lloyd's Syndicate No. 5820 v. AGCO Corp., 294 Ga. 805 (2014)
• Kappelmeier v. Prudential Ins. Co. of Am., 306 Ga. App. 58 (2010)
• Lee v. Liberty Nat. Life Ins. Co., 2009 WL 3316371 (S.D. Ga. Oct. 14, 2009)
• Valley Forge Life Ins. Co. v. Jones, 2009 WL 10671052 (N.D. Ga. Apr. 6, 2009)
• Kirkland v. Guardian Life Ins. Co. of Am., 352 F. App'x 293 (11th Cir. 2009)