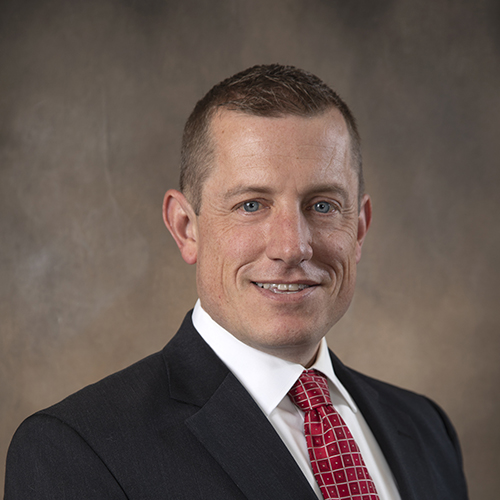 Casey is a partner with McMickle, Kurey & Branch, LLP, where he concentrates his practice in the areas of real estate and business litigation, and lenders' and creditors' rights.  In this arena, Casey handles commercial and contract disputes of all types, and for a wide range of clients.  Over the past 16 years, Casey has helped countless individuals and businesses resolve their differences through skillful representation.  Casey understands that no matter the situation, people and their individual needs and circumstances are almost always the driving force behind any dispute and the key to its successful resolution.
Casey graduated with a Bachelor's of Business Administration from Northern Arizona University in 1999. He then went on to study law at the University of Kentucky College of Law, where he served as president of the Moot Court Board. While in school, Casey was actively involved in giving back to his community by volunteering his time for various philanthropic groups.  Today, he continues his charitable work through his involvement in the Milton-Windward Rotary Club.
Prior to relocating to Georgia, Casey practiced for several years in Nevada and Kentucky, where he successfully represented clients in a wide range of litigation and transactional matters, as well as in all methods of alternative dispute resolution. Casey has extensive experience in mediation, arbitration, trial, and appeal in both state and federal courts. Casey works hard to provide zealous, thorough, focused representation for his clients, while remaining sensitive to their personal concerns and overall objectives.
Casey resides in Milton, Georgia with his wife Jennifer and his three children. Outside of the office, Casey's interests include training Brazilian Jiu-Jitsu, woodworking, outdoor cooking, backpacking and, most importantly, spending time with his family. 
Bar Admission:
• Georgia
• Nevada
Court Admission:
• Georgia Court of Appeals
• U.S. District Court Northern District of Georgia
• U.S. District Court Middle District of Georgia
• U.S. District Court Southern District of Georgia
• U.S. District Court District of Nevada
Education:
• Northern Arizona University (B.S.B.A. Finance)
• University of Kentucky (Juris Doctor)