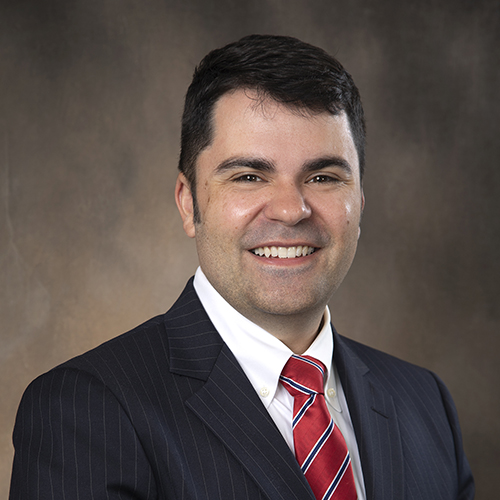 Andrew Feske is a partner with McMickle, Kurey & Branch, LLP and has worked there since 2017. He focuses his practice on civil litigation, with an emphasis on representing businesses in complex product liability cases and defending commercial drivers and motor carriers in serious motor vehicle accidents. Additionally, Mr. Feske is experienced in representing insurers in coverage matters and litigating commercial and contract disputes on behalf of businesses. He has tried multiple cases to verdict in state and federal courts and regularly litigates matters across the country.
Mr. Feske completed his undergraduate degree from the Georgia Institute of Technology while majoring in History, Technology, and Society. He received his Juris Doctor from the University of Tennessee College of Law with a concentration in trial advocacy and dispute resolution. While in law school, Mr. Feske participated in the National Trial Moot Court Team and clerked for a well-respected law firm in Knoxville.
Andrew and his wife, Mary, reside in the Marietta/Kennesaw area with their two children and attend St. Joseph's Catholic Church in downtown Marietta.
Mr. Feske is a former President of the Cartersville Exchange Club, which focused its charitable efforts on helping under-privileged children throughout Northwest Georgia. Outside of the office, Andrew enjoys visiting Kennesaw Mountain National Battlefield Park, is a member of the Southern Museum of Civil War and Locomotive History and is a diehard fan of Georgia Tech athletics.
Bar Admission:
• Georgia
Court Admission:
• Supreme Court of Georgia
• Georgia Court of Appeals
• U.S. District Court Northern District of Georgia
• United States Court of Appeals for the Eleventh Circuit
Education:
• Georgia Institute of Technology
• University of Tennessee College of Law, J.D.
Published Cases:
• Certain Underwriters at Lloyd's London v. Deol Transport, Inc., 2019 WL 5459057 (E.D. Va., Oct. 24, 2019)
• Northfield Insurance Co. v. Fun-Fare Enterprises, Inc., 2018 WL 10455907 (N.D. Ga., Feb. 16, 2018)
• Fox v. Norfolk Southern Corp., 342 Ga. App. 38 (2017)