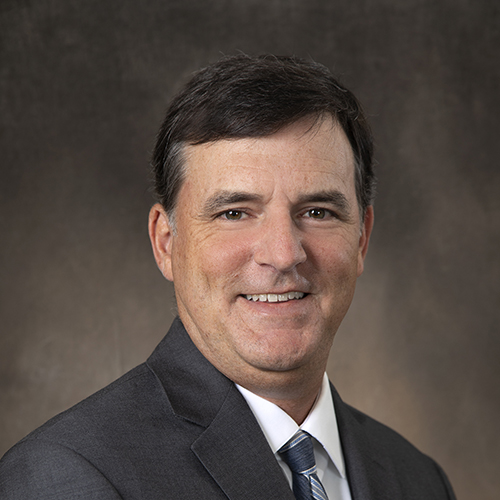 Jon is a partner with McMickle, Kurey & Branch, LLP.  Jon's primary area of practice is civil litigation.  He was born July, 1973 in Angier, North Carolina.  He graduated from the University of North Carolina Asheville with a Bachelor of Science degree in 1995 and received his Juris Doctor cum laude from Cumberland School of Law at Samford University in 1999.  Jon is admitted to practice law in Georgia and Alabama, as well as several United States District and Circuit Courts.
Prior to joining McMickle, Kurey & Branch, LLP in 2012, Jon practiced law in Birmingham, Alabama for twelve years.  He also worked as an insurance adjuster with North Carolina Farm Bureau Mutual Insurance Company prior to attending law school.
Jon's practice is focused on litigating insurance coverage cases throughout the United States, and he serves as national counsel for several insurers.  In addition to his significant insurance coverage practice, Jon also represents both defendants and plaintiffs in a wide variety of matters involving, among other issues, personal injury, fraud, bad faith and business disputes.  He also regularly counsels clients on insurance and indemnity issues and risk management.
Jon lives in Johns Creek, Georgia with his wife, Amy, and three daughters.  He is an active member of Mount Pisgah United Methodist Church, where he serves on the Missions Council and in Student Ministry, leading a high school boys small group.  Jon's interests include whichever of the many sports and activities his daughters are engaged in at the moment.  When time permits, he loves to spend time outdoors playing golf, hiking, backpacking and fly fishing.
Bar Admission:
• Georgia
• Alabama
Court Admission:
• U.S. Court of Appeals, 11th Circuit
• U.S. Court of Appeals, 10th Circuit
• U.S. Court of Appeals, 8th Circuit
• U.S. District Court Northern District of Georgia
• U.S. District Court Middle District of Georgia
• U.S. District Court Northern District of Alabama
• U.S. District Court Middle District of Alabama
• U.S. District Court Southern District of Alabama
• U.S. District Court Northern District of Illinois
Education:
• University of North Carolina at Asheville, BS
• Cumberland School of Law of Samford University, JD
Published Cases:
• Carolina Cas. Ins. Co. v. Burlington Ins. Co., 951 F.3d 1199 (10th Cir. 2020)
• Charter Oak Fire Ins. Co. v. Hovlik, 2017 WL 6060600 (D.N.M. Dec. 6, 2017)
• Miller v. Northland Ins. Co., 2014 WL 1715076 (Tenn. Ct. App. Apr. 29, 2014)
• McComb v. Nat'l Cas. Co., 994 F. Supp. 2d 918 (N.D. Ill. 2013)
• Northland Ins. Co. v. Top Rank Trucking of Kissimmee, Inc., (M.D. Fla. Jan. 29, 2013)
• H&S Homes, L.L.C. v. McDonald, 978 So. 2d 692 (Ala. 2007)
• Shrader v. Employers Mut. Cas. Co., 907 So. 2d 1026 (Ala. 2005)
Publications and Speaking Engagements:
• Insurance & Indemnity for Transactional Lawyers, Birmingham Bar Association, 2009
• Legal Issues & Answers for Church Planters, Developing Churches Network, 2006
• The Effect of Additional Insured Endorsements, Cumberland Continuing Legal Education, 2005